Teaching, Tutoring, and Homeschooling Resources
Are you a passionate educator, tutor, or homeschooling parent seeking valuable tools and inspiration? Here are some resources to help you create engaging and effective learning experiences for your students!
Themed Word Searches: Expand Vocabulary Through Fun & Engaging Puzzles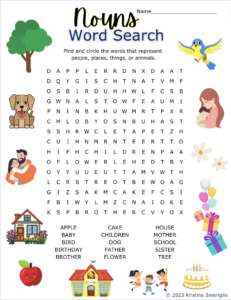 Searching for an effective and enjoyable way to enhance your students' vocabulary and literacy skills? These themed word searches will transform your students' learning!
Benefits of Offering Word Searches: Teachers, parents, and tutors alike can harness the power of word searches to facilitate a range of cognitive and educational benefits. Here are just a few advantages of incorporating word searches into your instruction:
1. Vocabulary Development: Word searches expose students to a wide range of words, expanding their vocabulary and deepening their understanding of language.
2. Word Recognition: As students diligently search for words within the puzzle, they reinforce their ability to recognize and identify sight words, boosting reading fluency.
3. Concentration and Focus: Engaging in word searches demands sustained attention, fostering the development of concentration and focus in students.
4. Spelling Reinforcement: Repeated encounters with words in a word search help solidify correct spelling and improve students' overall spelling skills.
5. Critical Thinking: Solving word searches requires students to think critically, employing problem-solving strategies and honing their pattern recognition skills.
6. Multi-Sensory Engagement: Word searches provide a multi-sensory learning experience, integrating visual and kinesthetic modalities, thereby accommodating for diverse learning styles.
7. Independent Learning: Word searches can be completed independently, empowering students to take ownership of their learning journey and develop self-directed study skills.
8. Educational Enjoyment: Students revel in the excitement of searching for hidden words in a puzzle, making learning a joyful and rewarding experience.
9. Versatility and Flexibility: Word searches are versatile learning tools, suitable for classroom activities, homework assignments, tutoring sessions, and even family fun at home.

The EnlightenNote Composition Notebook: Encouraging Students to Engage in The Learning Process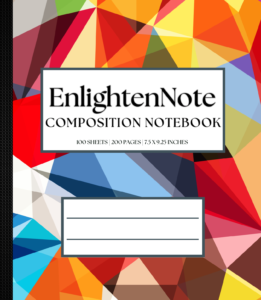 The EnlightenNote Composition Notebook is not your ordinary notebook. It is a powerful tool crafted to enhance student engagement and promote deep reflection on their learning journey. Designed with the modern student in mind, this notebook combines functionality, style, and educational innovation to create a wonderful learning companion.
Engagement is key to unlocking the potential of every student and enhancing their learning capabilities. The EnlightenNote Composition Notebook was designed with this in mind by encouraging students to reflect on their learning experiences. Throughout their notebook, students will discover dedicated reflection pages that allow them to consider what they have learned up until that point, discover their strengths, reflect on topics of interest to explore further, as well as areas for improvement. These reflection pages foster critical thinking skills, self-awareness, and a deeper appreciation for the learning process.
Whether used in classrooms, during independent study, or for extracurricular activities, the EnlightenNote Composition Notebook is an invaluable asset that empowers students to become active participants in their own learning. Choose the EnlightenNote Composition Notebook and unlock the true potential of your students' learning experiences. Ignite their curiosity, inspire their reflections, and watch them flourish into exceptional learners who are ready to take on the world!